Does size really matter?
With the UK's largest restaurant due to open in Bristol tonight, we ask: is scale really such a good thing?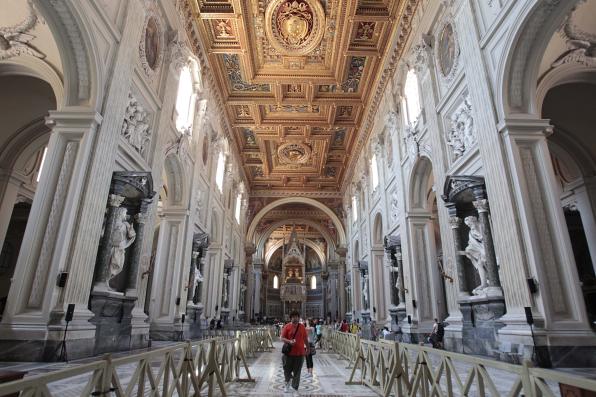 The Vatican in Rome - big. Impressive. Notably, not a restaurant. 
Most days I'm inundated with news of exciting new restaurant openings, chefs starting and stopping their varied adventures along with food and drink news which may or may not be of much interest to the home cook - it really does vary with the breeze and it's an exciting part of what being interested in food is all about. One of the more interesting ones was from Peruvian crisp company Viva La Papa (now available at Selfridges) - well worth checking out if you seek out slightly more unusual potato crisps. But this morning's postbox included a real shocker. Read on to find out more.
"An exciting new restaurant and bar concept Za Za Bazaar will open in the heart of Bristol, boasting a remarkable 1,000 covers over 30,000 sq ft at the end of November."
Executive chef Nitin Bhatnagar says: "We have researched the market and we are delighted to announce that when we open, we will be the UK's largest restaurant, featuring one of the widest ranges of world cuisine from all the continents."

Putting aside the word 'market' (in lieu of 'diner', 'customer' or, perhaps more appropriately, 'real human being spending money on a meal out'), I'm surely not the only person to doubt whether the sheer scale of a restaurant is a merit in itself? It seems to be saying 'We're going to be good at being big', which is fine, if you're a rock band aspiring to play Wembley Arena, but not if you're a diner hoping to enjoy a great meal, with attentive service in an atmosphere which is upbeat and engaging but not deafening, disparate or zoo-like.
In their defence, Za Za Bazaar adds "What is important to us is not the size of the restaurant, but the quality, freshness and variety of the food that we will be serving." But in that case, why launch yourself as the UK's largest restaurant?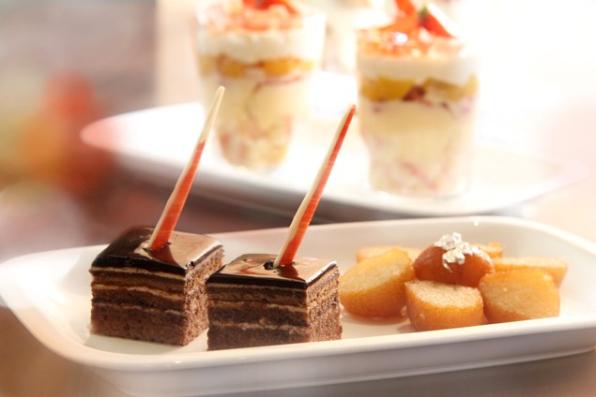 Sure, in Asia it's common to head out for a family meal at a raucous restaurant stuffed with excitable diners at row after row of tables. The atmosphere is lively (in true urban myth style, noise levels in Hong Kong are said to reach similar levels at a busy restaurant as a jumbo jet taking off...) And, on the whole, food standards remain high. So it can be done. But the aspiration isn't to be big. It's a result of first being successful and then accommodating larger numbers to satisfy demand.
At Za Za Bizarre (as I'm now tempted to call it), they're already planning to expand, despite not even having opened yet: "Planned as the first location for the new national brand..." The new national brand? Just think about that. They're hoping to be huge, everything to everyone and are already planning to roll out their concept (which is, quite inexplicably, "adventure and live cooking" - presumably part of the adventure is trying to locate the toilets amongst their 30,000 sq ft restaurant). No establishing themselves from the ground up, no organic growth. Is that the sort of restaurant we really want? 
Perhaps it is - we can all judge for ourselves when Za Za Bazaar opens tonight in Bristol's Harbourside. I'm prepared to stand corrected - at the scale they're planning though, I think the least I can hope for is a seat.
What do you think? Are you impressed by large restaurants? Can they work? Is it snootiness to suggest just smaller restaurants are good restaurants? Let us know in the comments below.
Are you sure you want to delete this comment?
Craig Butcher

Craig has worked in food journalism for various publications both in print and online. He is currently content editor of MSN Food in the UK.
What food could you not live without?
Thanks for being one of the first people to vote. Results will be available soon. Check for results
Carbs: bread, pasta, potatoes

66 votes

Meat: I could never go veggie

102 votes

Fruit and veggies: they make me feel good

64 votes

Anything sweet: I've got to have my fix

39 votes
Total Responses: 271
Not scientifically valid. Results are updated every minute.