How to match champagne with food
With news that a champagne has been created specifically to be matched with food, I went to find out just how you go about matching bubbly with bisque.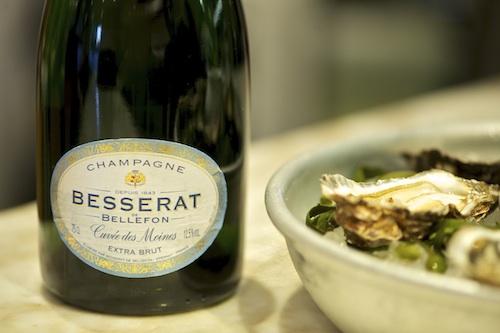 It would be fair to say that I love champagne. It expertly manages to turn everyday situations into occasions, just with its bubbly presence. Another big love of mine (as you might have guessed), is food. On hearing that one champagne house has created a champagne specifically to be matched with food, I had to find out more.
So, off to The Boundary in Shoreditch to try out Besserat de Bellefon's range of champagnes, paired with a four-course dinner. Besserat's champagnes are closer in constitution to wine than other champagnes. Produced with a lower pressure than usual, there's less fizz, a very smooth finish and a wider spectrum of flavours across the range, which makes it great for matching with food.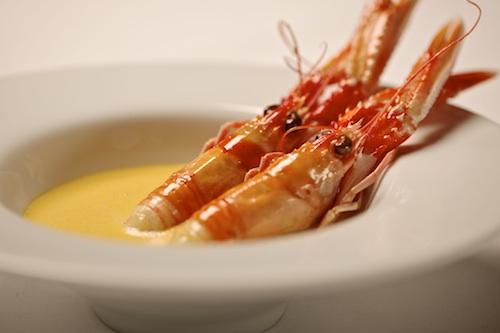 Matching tips

If you want to serve up champagne as an aperitif before dinner, something light and classy with a fine, smooth froth of bubbles is ideal. I tried Besserat's Cuvee de Moines Brut, and I have to say this was my favourite across the company's whole range.



If you're serving up rich, robust or spicy foods, you'll need a champagne that can stand up to it, and vintage champagnes work really well here.



The mineral notes of a champagne made with 100% chardonnay, make it a great match for seafood and fish dishes. Besserat's Cuvee des Moines, Blanc de Blancs goes brilliantly with langoustines, oysters and mussels.



Younger champagnes and rosés work really well with fruit and lighter dishes. Try pairing them with summer desserts like berry jellies, mousses, red fruit and brioche. Demi sec, sweeter Champagnes are great with desserts too.



If you're serving up a cheese board, don't fret too much about which champagne to pair with it. Hard cheeses like Comte and Gruyère go really well with any champagne.



If in doubt, experiment! You may be surprised at how much champagne can enhance the flavour of different foods, so it's worth playing around with things to see what suits your palate.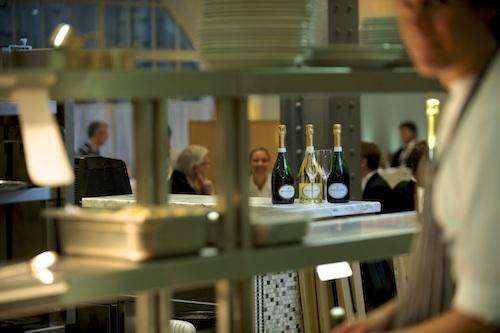 Champagne tip:
I sometimes get instant headaches when I drink champagne. I've noticed that the cheaper the champagne, the worse the headache (how financially inconvenient). I quizzed one of Besserat's champagne experts about this. He pointed out that younger champagnes contains more sulphites, so one way of avoiding headaches as you drink champagne is to drink older or vintage champagne. I think I love this man.
The other way to avoid the headaches you get after drinking champagne, is er... not to drink so much. I don't think I've mastered the latter yet, but I will endeavour to drink more vintage champagne from now on. You know, for the sake of my head...
Do you bother matching wine or champagne with food, or do you just drink whatever's going when you're eating? Are there some foods you only drink certain things with like curry and beer, or fish and white wine? Let us know your thoughts in the comments section below.