What makes the perfect afternoon tea?
With The Tea Guild announcing the UK's top hotel for afternoon tea, what is it that makes an afternoon tea exceptional?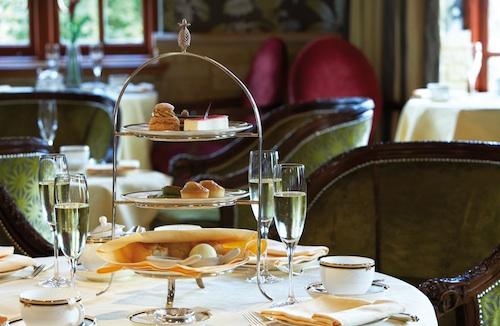 There are awards flying around for afternoon tea at the moment. The Athenaeum Hotel recently won The Tea Guild's Top London Afternoon Tea 2012. Meanwhile, Pennyhill Park Hotel in Bagshot, Surrey, won The Tea Guild's Top City and Country Hotel Tea Award 2012. The Traditional Afternoon Tea at Pennyhill Park (£28.00) includes a selection of teas and coffee, freshly made sandwiches, assorted pastries and homemade scones with clotted cream and strawberry jam. Sounds delicious enough, but what made it the winning choice? Well, according to the judges, the beautiful surroundings, exceptional service and impressive knowledge from the staff that served them, helped to bag them the top slot.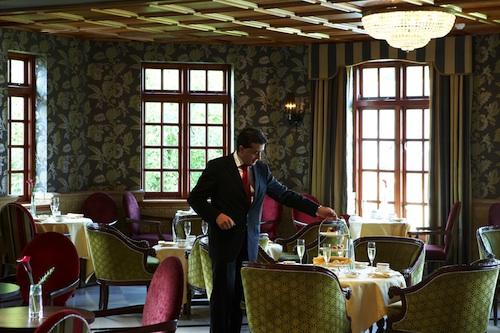 There are quite literally thousands of afternoon teas popping up all over the UK. Themed teas, traditional teas, slightly odd teas – you name it, they've pretty much though of it. But with an influx in afternoon teas, comes an influx in mediocrity. So what makes an afternoon tea exceptional? For me, an afternoon tea that stands out has to be made up of the following five things:

Excellent quality of food.

A decent range of teas, tipples and bubbles.

Relaxed and stylish surroundings & atmosphere.

No snooty or pretentious staff.

Excellent service & staff knowledge.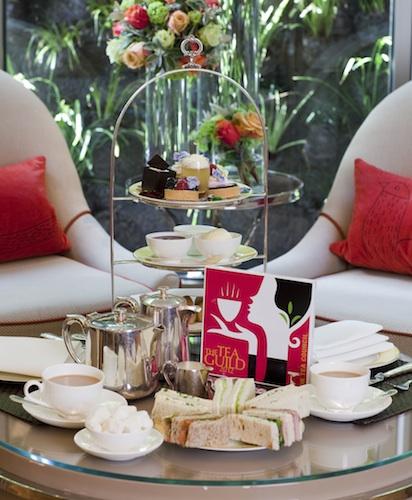 I haven't tried out the afternoon tea at Pennyhill Park, but my favourite experience so far has to be afternoon tea at The Ritz. Granted the clientele definitely fit a senior demographic, but the afternoon tea was superb. It was made better still by our waiter, who had just the right amount of cheeky humour, and an extensive knowledge of the tea list at The Ritz. Afternoon tea isn't standard weekly behaviour let's face it. It's a chance to spoil yourself and whoever you have with you. If you get served up dry sandwiches, rock hard scones and warm Champagne, it's going to leave you feeling short-changed and ripped-off. And there's nothing worse than eating your way through an afternoon tea, with a side serving of disgruntlement. But, if you come away from the experience feeling utterly spoilt rotten, it's going to get my vote.
What makes the perfect afternoon tea in your book? Have you had a delicious afternoon tea somewhere, or a really awful one? We'd love to hear about your experiences of it, and where you'd recommend/avoid when it comes to this great British institution. Let us know your thoughts in the comments section below.

The worse afternoon tea I had was at the Dial House Hotel in Bourton on the Water, It consisted of 4 small sandwiches and 2 scones with jam and cream for the two of us, We werent asked if we wanted tea or coffee and the waitress was very sarcastic when i asked for coffee.
The best was at Middelthorpe Hotel , York,,,a wonderful sumptious selection.
Are you sure you want to delete this comment?