When is a restaurant not a restaurant?
These days, restaurants are serving up 'concepts' as well as food, but has great cooking slipped off the menu?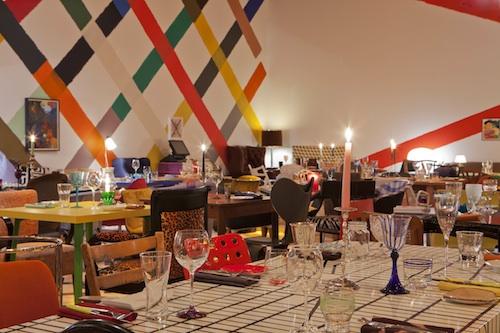 Restaurants will go to serious lengths to get us through their doors these days. Offers, discounts, nostalgic menus and famous names have all been used to lure in the treasured customer. Add to that list, the concept restaurant and you have firsthand proof that it's not always the menu that gets bums on seats. Well, initially anyway. With the likes of Dans le Noir (where diners eat in the dark), Inamo (where customers choose their food electronically from a menu projected onto their table) and Circus (where acrobatic stunts and cabaret are also served up), food is definitely not the only thing on the menu.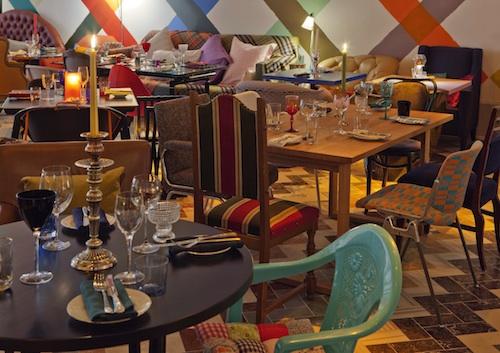 Sketch has collaborated with artist Martin Creed for the latest re-design of its Gallery restaurant (pictured above). Art is just as much on the menu as food is at Sketch, and even the toilets are a work of weird and wonderful design. Creed (who won the Turner Prize for that installation - y'know, the one where lots of lights switched on and off), has redesigned Sketch's Gallery restaurant so that nothing matches. Bright? Yes. Subtle? Er....no. It's not going to be everyone's cup of tea, but I don't think it really matters. So long as the food backs it up, Sketch is onto a winner.

The danger starts when a restaurant is no longer a restaurant. And when is a restaurant not a restaurant? When the food gets sidelined in favour of something else, that's when. Tempting diners with a quirky concept is a great idea, but if the food that arrives falls short of your expectations, the novelty of a new restaurant concept quickly starts to wear off. Customers aren't daft. Themes and concepts can propel a restaurant into the spotlight, but if the food doesn't deliver, people are going to vote with their wallets. If you're not judging a restaurant with your taste buds, you probably weren't there to eat in the first place.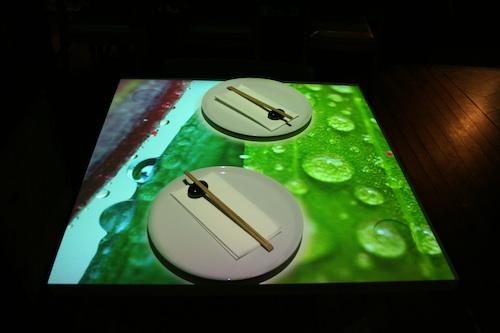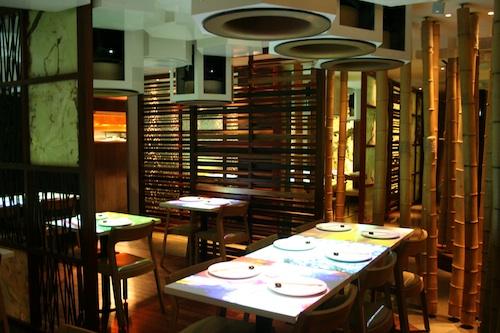 When a restaurant manages to match good food with a creative concept, it can really work. Yo! Sushi paved the way for conveyor-belt sushi in the UK. The concept wouldn't have lasted long, if the food had been rubbish. Let's face it, the Gallery restaurant at Sketch might be visual overkill for some people, but the design concept goes further than the colour of the carpet. Sketch's co-founder and three Michelin-starred chef, Pierre Gagnaire has designed the menu in collaboration with Martin Creed, to reflect the global influences the artist has drawn on. Ingredients from around the world are featured on his menu, with a wine list to mirror it with choices from countries as far-flung as Japan and Uruguay.

Restaurant concepts need to balance style with substance as far as I'm concerned. Just as model looks but no personality are a real disappointment, so is a meal where more attention has been paid to the colour of the walls, than the food on the plate. Get them both right, and you're winning. But first and foremost, a restaurant's got to be about the food, right?
Have you eaten in a concept restaurant? How was the food? And what was the experience like in general? Did the concept add to your dining experience, or get in the way of it? Do you get excited about new restaurant concepts, or do you tend to pick restaurants based on the menu more than anything else? Let us know in the comments section below.