In search of a child-free coffee shop
Okay, I know babies cry, but I think my latte's got tinnitus...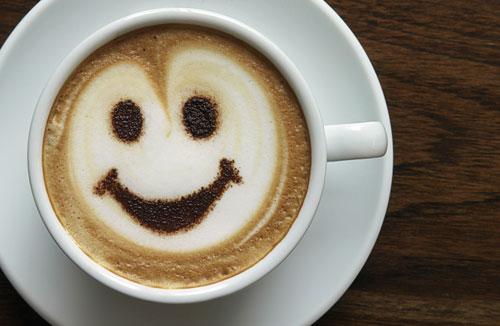 Here's my dilemma: I love sitting in a coffee shop, but lately the screaming kids are spoiling it. I don't mean to sound heartless, but crying babies and toddler tantrums are not a backdrop I would choose for sipping my latte. I'm after a relaxed environment – somewhere where I can enjoy my coffee in relative peace without junior meltdowns occurring left, right and centre. Which seems to happen a LOT in the places I frequent lately.
The solution to this problem? I think it's largely to do with my choice of coffee shop. I can't expect mums not to go to coffee shops – they're after a strong black coffee and a place to catch up, which is fair enough. But there must be coffee shops where they don't go. You know, somewhere... quieter.
And before I get branded as a child-hater, do consider this: who actually wants to hear screaming babies and toddler tantrums when they go for a coffee? No one, not even the mums. How often have you willingly asked for a side-order of screaming, when the barista asks if you want chocolate sprinkles? There's a huge expectation to be fine with the situation, and smile sympathetically at the mother and the screaming baby, whilst your eardrums split with the shrill impact of 110 decibels that only a crying child can produce. It's probably the caffeine withdrawal, but I'm losing my patience. And I know I'm not alone in this. A recent coffee shop experience included a very decent latte, complete with crying babies in stereo. After the guy next to me stood up, packed up, downed his coffee and left in a visible strop, I got to thinking: "I need to go somewhere else."
So what's the solution? I should get off the mainstream path, I think. Go niche if you like. Ditch the Costas and the Starbucks. I need to find a place which doesn't attract mums and their broods. No offence. It's just my ears can't take it anymore. Should I go more local-level and shirk the chains? Or find a cafe on top of a hill, where buggies just don't go? Who knows, but it's my next mission. And when I've found this place, this oasis of calm, infused with the heady scent of just-brewed, freshly ground coffee, on no account am I telling anyone where it is. Not even for money.
Do screaming kids spoil things when you're eating or drinking out? Or is it really not an issue? Have you found a coffee shop where you can quietly sip a latte, and if so, where on earth is it?! Let us know your thoughts in the comments below.
Are you sure you want to delete this comment?